Company Info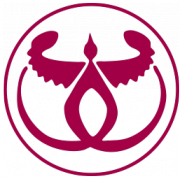 Bank of Papua New Guinea
Douglas Street
Port Moresby, NCD, Papua New Guinea
Phone
: 3227200
Web Site
: www.bankpng.gov.pg
SENIOR ANALYST - LIFE INSURANCE UNIT, SUPERANNUATION & LIFE INSURANCE SUPERVISION DEPARTMENT
Job ID:

22843
Location:

Port Moresby

, NCD, Papua New Guinea
Category:

Prof.Services jobs
Job Views:

95
Posted:

01.11.2017
Job Description:

The Senior Analyst is accountable to the Manager, Life Insurance Supervision Unit for the responsibilities detailed below:-


Prudentially supervise, assess and ensure compliance with the relevant Acts and prudential standards, and promotes and ensures the sound prudential management of the life insurance sector of the financial services industry
Contribute to the relevant Unit's plans
Ensure the development of allocated work group's capability
Support the Unit and its Budget
Support the Bank's Corporate Values: Efficiency; Professionalism; Accountability; Teamwork; Transparency; and Integrity.
Job Requirements:

Required Qualification/Experience/Skills/Competencies:


Degree in Banking, Finance, Accounting, Business or related fields
4 or more years of relevant work experience in finance, banking, superannuation & life insurance
Working knowledge of the banking finance and savings & loans, superannuation or life insurance industries.
Detailed knowledge of at least one of the relevant Acts and prudential standards
Working knowledge of other related legislation

Interested applicants can download the relevant position descriptions from our website: www.bankpng.gov.pg to understand the specifications of the jobs or emailjobs@bankpng.gov.pg

Applications should be in writing with supporting CV, certificates and references addressed to:

The Manager

Human Resource Department

Bank of Papua New Guinea

P.O. Box 121, Port Moresby

National Capital District

Applications can be sent through the following:

a) Email applications to: jobs@bankpng.gov.pg
b) Apply on: www.pngjobseek.com
c) Hand-deliver application to the Bank.


ONLY SHORT LISTED APPLICANTS WILL BE CONTACTED

Applications close on Friday 20th January, 2017.