Company Info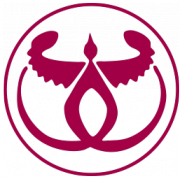 Bank of Papua New Guinea
Douglas Street
Port Moresby, NCD, Papua New Guinea
Phone
: 3227200
Web Site
: www.bankpng.gov.pg
SENIOR ANALYST - SAVINGS & LOANS SOCIETIES UNIT, BANKING SUPERVISION DEPARTMENT
Job ID:

22841
Location:

Port Moresby

, NCD, Papua New Guinea
Category:

Prof.Services jobs
Job Views:

90
Posted:

01.11.2017
Job Description:

The Senior Analyst is accountable to the Manager, Savings & Loans Society Unit for the responsibilities detailed below:-


Facilitate allocated work group's processes to ensure the Department achieves prudential management of the savings & loans societies.
Contribute to the relevant Unit's plans
Ensure the development of allocated work group's capability
Support the Unit and its Budget
Support the Bank's Corporate Values: Efficiency; Professionalism; Accountability; Teamwork; Transparency; and Integrity.
Job Requirements:

Required Qualification/Experience/Skills/Competencies:


Degree in Banking, Finance, Accounting, Business or related fields
4 or more years of relevant work experience in finance, banking and savings & loans societies.
Working knowledge of the banking, finance and savings & loans industries.
Detailed knowledge of at least one of the relevant Acts and prudential standards
Working knowledge of other related legislation
Possess/demonstrate management, communication leadership skills




Interested applicants can download the relevant position descriptions from our website: www.bankpng.gov.pg to understand the specifications of the jobs or emailjobs@bankpng.gov.pg

Applications should be in writing with supporting CV, certificates and references addressed to:

The Manager

Human Resource Department

Bank of Papua New Guinea

P.O. Box 121, Port Moresby

National Capital District

Applications can be sent through the following:

a) Email applications to: jobs@bankpng.gov.pg
b) Apply on: www.pngjobseek.com
c) Hand-deliver application to the Bank.


ONLY SHORT LISTED APPLICANTS WILL BE CONTACTED

Applications close on Friday 20th January, 2017.