Company Info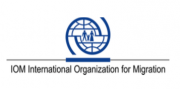 International Organization for Migration (IOM)
Port Moresby, NCD, Papua New Guinea
Phone
: 3217432
Web Site
: http://www.iom.int
PROJECT ASSISTANT
Job ID:

22838
Location:

Port Moresby

, NCD, Papua New Guinea
Category:

Administrative Jobs, Others
Job Views:

537
Posted:

01.11.2017
Job Description:

The International Organization for Migration (IOM) mission in Papua New Guinea seeks to recruit a Project Assistant under Settlement and Integration Unit based in its Office in Port Moresby, Papua New Guinea.

Deadline for applications: 25 January 2017
Estimated starting date: IMMEDIATELY

Based in Port Moresby (Vacancy No: IOM/PNG/GS/002/2017)
General: Under the direct supervision of Project Officer – Emergencies and Disaster Coordinator and general supervision of the Chief of Mission, the incumbent will:

Functions:

Provide general assistance in the implementation of the project 'Strengthening Public Awareness and Building Capacity in Communications and Community Engagement for Settlement of Refugees in Papua New Guinea (Prometheus) – Phase II';
Initiate the preparation, and organization of specific meetings/events/trainings/conferences organized by SI Unit, in coordination with the PO-CLI;
In coordination with Procurement staff, provide direct logistics/ procurement assistance, including searching for service providers, collection of quotes, bids analysis, procuring of goods and services, etc.
Manage travel documents, transportation and accommodation arrangements of IOM and Government staff
Assist in liaising with key Government counterparts, specifically the Refugee Division of the PNG Immigration and Citizenship Service Authority (ICSA)
Provide secretarial support to SI Unit, including drafting and dissemination of letters, archiving/filing of project documentation, and monitoring of transactions and perform other duties as may be assigned.
Job Requirements:

Qualifications and Experiences:

High school diploma or equivalent. Diploma in Social Sciences or Administration would be a distinct advantage
Four years' work experience in programme implementation, preferably with UN/IOM or an international organization;
Knowledge of migration, refugee, settlement and integration issues and the PNG operational environment;
Good knowledge of programme support and IOM procedures;
Experience in liaising with governmental authorities, service providers and international institutions.


(Accommodation is not a condition of employment).

Interested candidates are invited to submit ONLY THEIR CV (with telephone contact number) by email to: iompnghr@iom.int (no other documents apart from the CV are required). ONLY shortlisted candidates will be contacted. IOM welcomes applications from both men and women in Papua New Guinea.